Sake brewing
Our sake gives a feeling of four seasons from Chizu town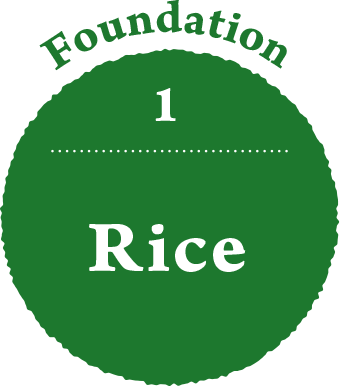 Brewed with sake rice full of Umami – Tama sakae and Yamada Nishiki
Tama Sakae rice
Cultivated by local farmers who attend the society for research on local sake rice and eastern area in Tottori
Yamada Nishiki rice
Cultivated by Tanaka Farm (Tottori)、Tomita rice(Hyogo), JA Awa-cho
average of rice milling ratio-55% which suits for Ginjo level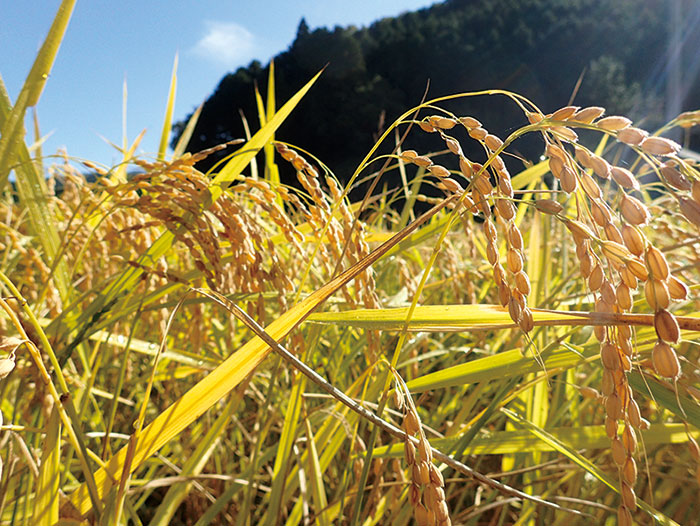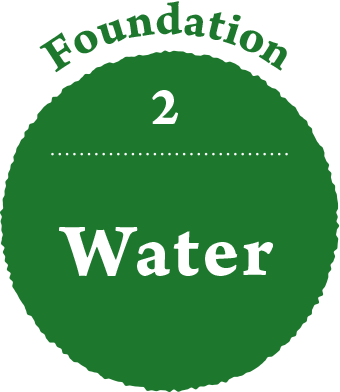 Soft water helps to brew mellow and gentle taste
Our spring water run through in total 30 km length from Mt. Oki over 100 yrs to reach us.

※The standard may change according to country / region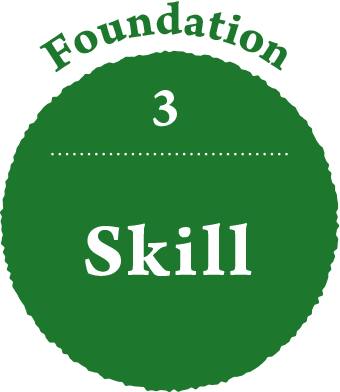 Improved enhanced Hiroshima brewing technique
Koji

Control Koji production process to make healthy Koji

Shubo ( fermentation starter )

Soku-jo Shubo which was invented in early 19th century.

Kobo ( yeast )

Apply dominant yeast (Kyo-kai kobo) No.7 or No.9 for most of our products 'Yakami-Hime sweet'apply for proprietary yeast 'Suwa Dandelion Kobo'

Moromi ( sake mash )

Maintain the fermentation process to make tasty sake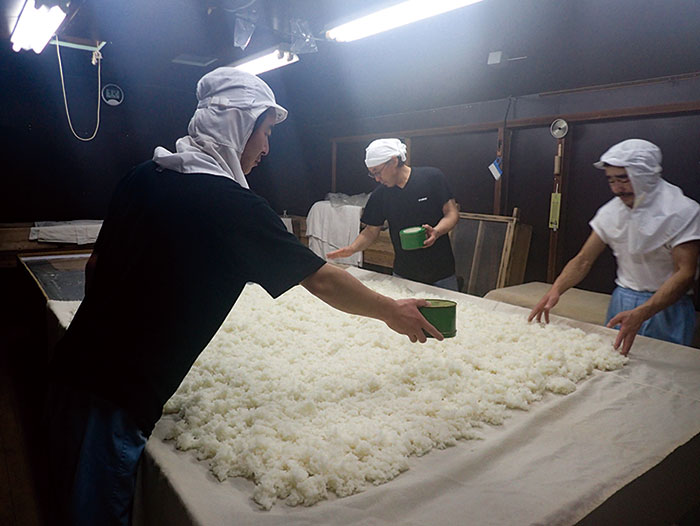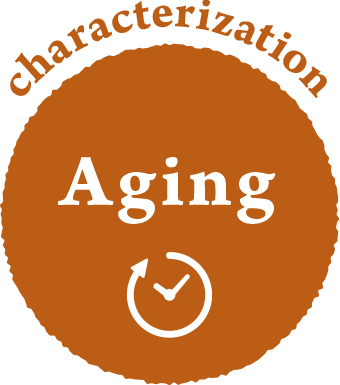 Aging is a process of characterizing our sake through seasonality of Chizu town
Our Junmai Daiginjo shu (OOTORI)
Purpose

Makes delicate and rounded palate

Method

Ageing in the bottle at minus 5℃ over 3yrs

Modification

Well balanced palate with ginjo aroma, subtle golden color.
Our Junmai shu (MANTENSEI, TANAKA NOJYO, SUGINOSIZUKU etc)
Purpose

Makes full flavor of umami taste

Method

Aging in the enamel tank at room temperature

Modification

Increase of Amino acidity (Umami) , reduced bitterness, more flavor characteristic, creating maturing aroma, develop goldish color.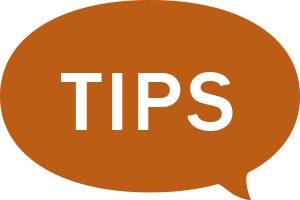 Integrated temperature - How does aging and temperature affect sake?
Aging of sake is temperature dependent. We use integrated temperature as measurement for aging, our each product has designated aging period. The table below shows when our product has completed aging process by integrated temperature.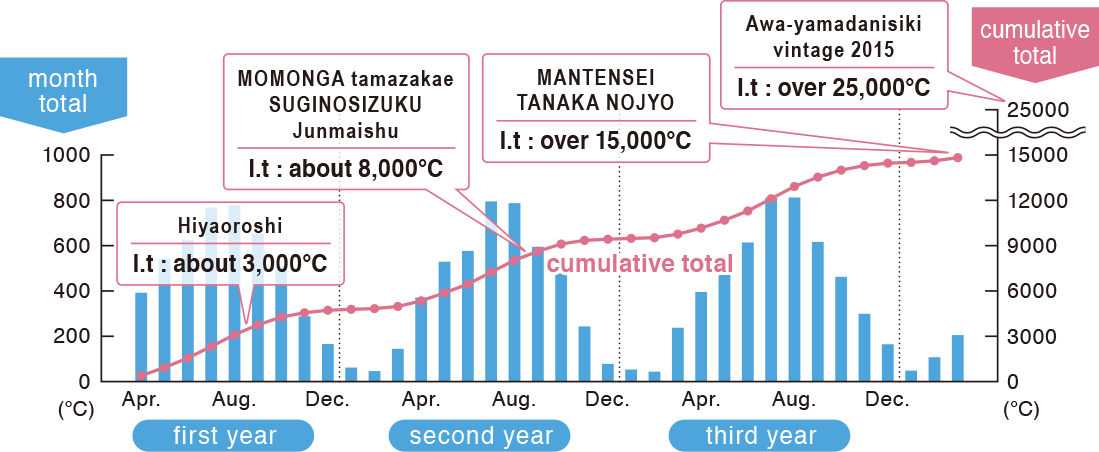 Suwa Shuzo located on 180m above sea level, our sake's integrated temperature (I.t) is 5000℃ per year.